Our Comfiest and most popular fabric
Burn Velvet Collection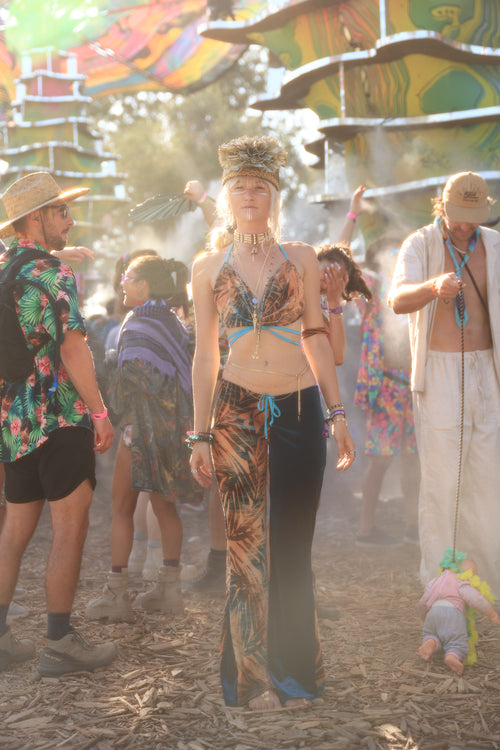 YOU ARE RADIANT OUR STORY
Inspired by festivals and traveling, our handcrafted kimonos, robes, and attire is made with love out of San Diego, California. We take inspiration from our experiences and combine them with our care for handcrafting garments that transcend from the dance floor into your every day life. We believe that if you feel good you flow good and want each piece to provide the upmost comfort while evoking your unique radiance and playfulness. Let your inner radiance shine.
where sexy meets comfort
Loungewear, Night Out, or Festival
Unleash Your Inner Animal
CHECK OUT OUR BLOG
DESIGNER DEETS
Coming Soon
RADIANTLY READY! COUNTDOWN TO BLACK FRIDAY
OUR MASSIVE BLACK FRIDAY IS STARTING A WEEK EARLY THIS YEAR! 11/17 MARK YOUR CALENDARS!
What Our Clients Say
"I'm a huge fan of everything Radiant Robes has to offer! I absolutely love my robe I bought from Kyle at Envision Festival in Costa Rica. It was all I wore the whole festival! It was absolutely perfect for the humidity with the breathable awesome fabric. Can't recommend her and her designs enough."

Naturopathic Doctor

"So in love with my pieces from radiant robes! Everything I have from her is beautifully made and very comfortable. Especially my bodysuit! It fits me like a glove and hugs me in all the right places."

Artist

I love all my radiant pieces, they are comfy, cozy, flattering, and look amazing in any setting from restaurants, lounging at home, or at a festival! Got my first piece a couple years ago and to watch the aesthetic of the brand and style grow has been truly inspiring and I recommend it to anyone that who wants to feel cute and sexy while looking sleek and showing their individuality!

Artist

"I bought a Radiant Robe from Kyle at the Pink Mammoth / Pile Palace fundraiser we hosted in San Diego awhile back. It's easily one of my favorites as it has a big majestic jaguar on the back of it and being a black and white print it goes with everything. She's the best and I'm so honored to have one of her legendary pieces. Thank you Kyle! "

DJ/Producer
Comfortable clothes for the ethereal soul
IT'S YOUR TIME TO SHINE